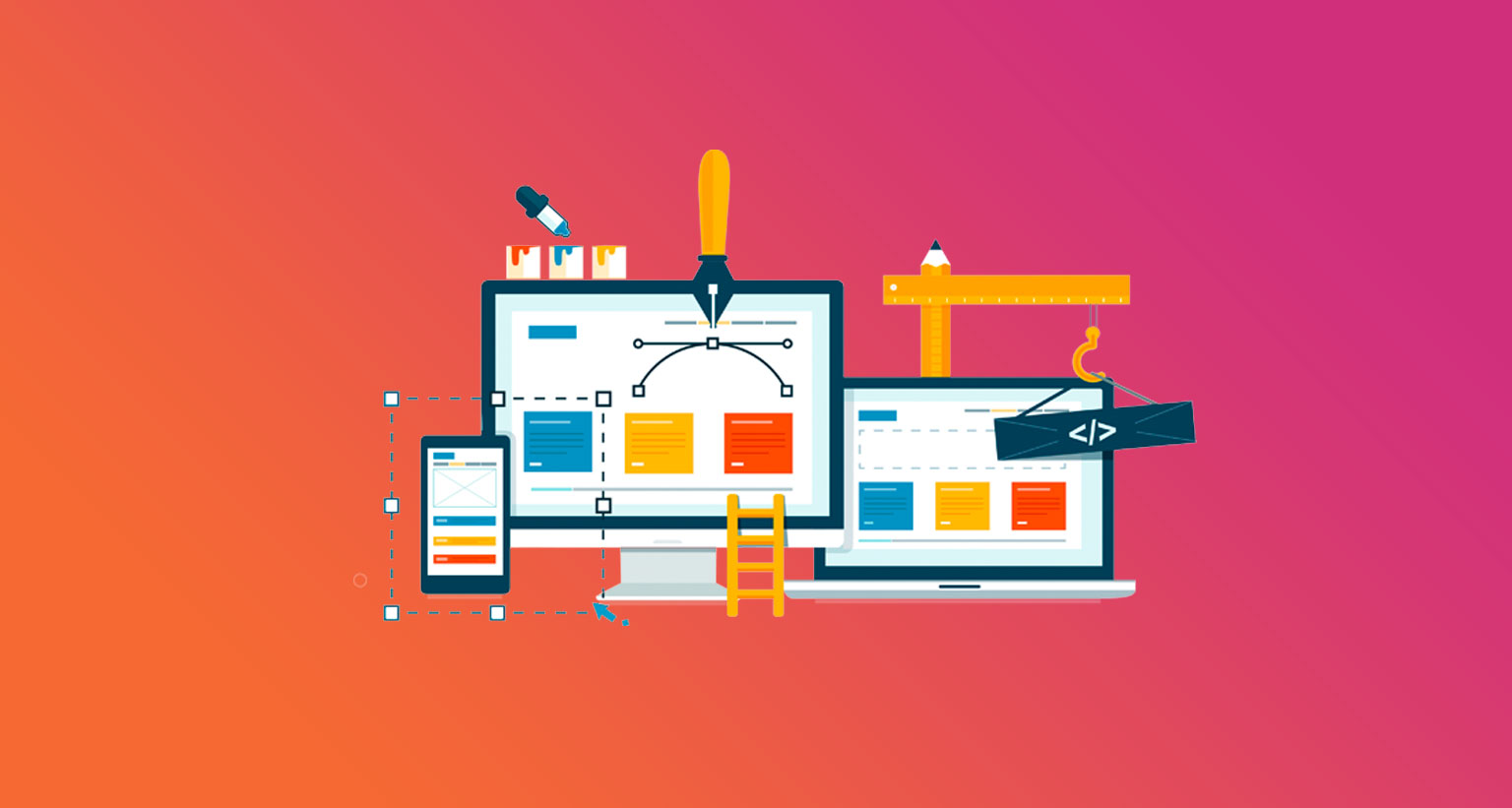 Why is Web Design Important?
When creating a website for your business or perhaps redesigning your website, you might be asking yourself why web design is important and what makes it good. How do you determine this, and how can you ensure that you cover all the essential website design principles?
The truth is that website design and development is about more than just looking pretty. It's one of the most critical factors contributing to whether the user has a good or poor experience while browsing your site, directly influencing the overall impression of your brand.
We discuss why you should invest in a good web design and how it will continue to serve you for years to come.
We're not exaggerating when we say that web design can make or break your business. Don't believe us? We'll let the stats do the talking. 75% of consumers say that they make snap judgements of a company's credibility based on their website design.
If that on its own does not already convince you to consult an agency for professional website design, keep reading as we break down the many benefits of a good website and the downfalls of a bad one.
Importance of a Good Website for a Business
There are many benefits to having a sleek, beautiful, and easy-to-navigate website. Here are just a handful of the top benefits.
Key Benefits of Having a Great Website Design
Gives a Good First Impression
Helps You Rank on Search Engines like Google
Makes You Seem Credible and Approachable
Helps to Get Leads and Convert Sales
You Can Measure Up to Competitors
Gives You a Brand Personality
What Makes a Good Website?
A successful website has all the ingredients, which reflects in the rewards, whether that's leads, sales, or page views. Whichever metric you want to focus on, getting the web design right will help you achieve the goal. Here are the most important web design principles to pay attention to.
Important Website Design Principles 
Here are some of the elements that contribute to a good website design.
UI/UX and Website Layout Design 
Web page design and layout must not only look good, but it must also serve a purpose. 77% of agencies are of the opinion that a poor website user experience (UX) is a weakness for their clients. So even when they get the visual elements like colours and fonts right, they could be ruining all that hard work with a poor user experience!
You must, therefore, always go back to what the user will see and experience. What makes a great website is when they can easily navigate and get the information they are looking for. If it takes them too long or looks overwhelming, they will close the tab on your site.
Our attention spans are especially short nowadays, so ensure that the most important information is front and centre for all to see.
Responsive Mobile Website Design
Think about how often you view content on your phone. How many websites have you opened on your mobile? We've all landed on a website where we had to try and scroll or pinch to make the content legible. It's an unnecessary headache!
Statistics suggest 85% of adults believe that a website must look just as good on their mobile than on their desktop. What does this mean for your website design?
Well, you need to ensure that the display adjusts to the pixel width of the device you are viewing the website on – whether this is a desktop, smartphone, or iPad. Always check that your website is mobile responsive before you go live.
Quality Content: Copy, Imagery and Videos 
One of the biggest mistakes businesses make is using images that are too large on their website. And this results in a painfully slow loading website and images that take forever to open. Research suggests that 39% of users will stop viewing your website if the images won't load or are taking too long to load.
Even when you get the images right, you also want to consider adding video. Customers are ten times more likely to interact with a video than images, so why not take advantage of that?
Copy is another element to a website that people do not pay enough attention to. When you have poorly written, jargon-littered copy, it will not impress your customers. It will make them yawn! Make copy part of the design, with snappy headlines, subheadlines, and short paragraphs that are straight to the point. Remember that readers will skim, not read in detail, so ensure that something catches their attention.
Call to Actions (CTAs)
What is the purpose of your website really? Yes, you want to give a credible, good first impression, but you also want them to take action! And to do this, you have to remind them and make it easy for them to do so with Call to Actions or CTAs. These are the Read More, Download Now, Contact Us, etc., buttons that you see throughout a website.
Credibility like Social Proof
There is so much fake news and low-quality brands out there. And, as a result, it can be a real struggle to filter through all of these to get to the cream of the crop (you). Once your potential customer lands on your site, you want to give them that extra push with social proof such as case studies, testimonials, etc.
Brand Identity and Consistency 
It's shocking how many businesses do not have a Brand Guide outlining their selected brand colours, fonts, etc. If you're one of them, your website is an excellent place to start!
You need to ensure that what you have on your website is carried through on all other business channels, including social media. This brand consistency makes your business easily recognisable and contributes to its credibility. Get your Brand Guide and website done first, and everything else will follow naturally.
How Will Bad Website Design Harm My Business?
As a local web design company in Oman, we've been designing websites for many years now. We've swooped in (that's how we like to see it anyway) to save the day after clients have done so much damage to their credibility, experienced a loss in sales, low search engine results, negative reviews, and much, much more by having a poor web design or performance.
However, we believe that you can always turn it around and that it's never too late to start fresh!
---