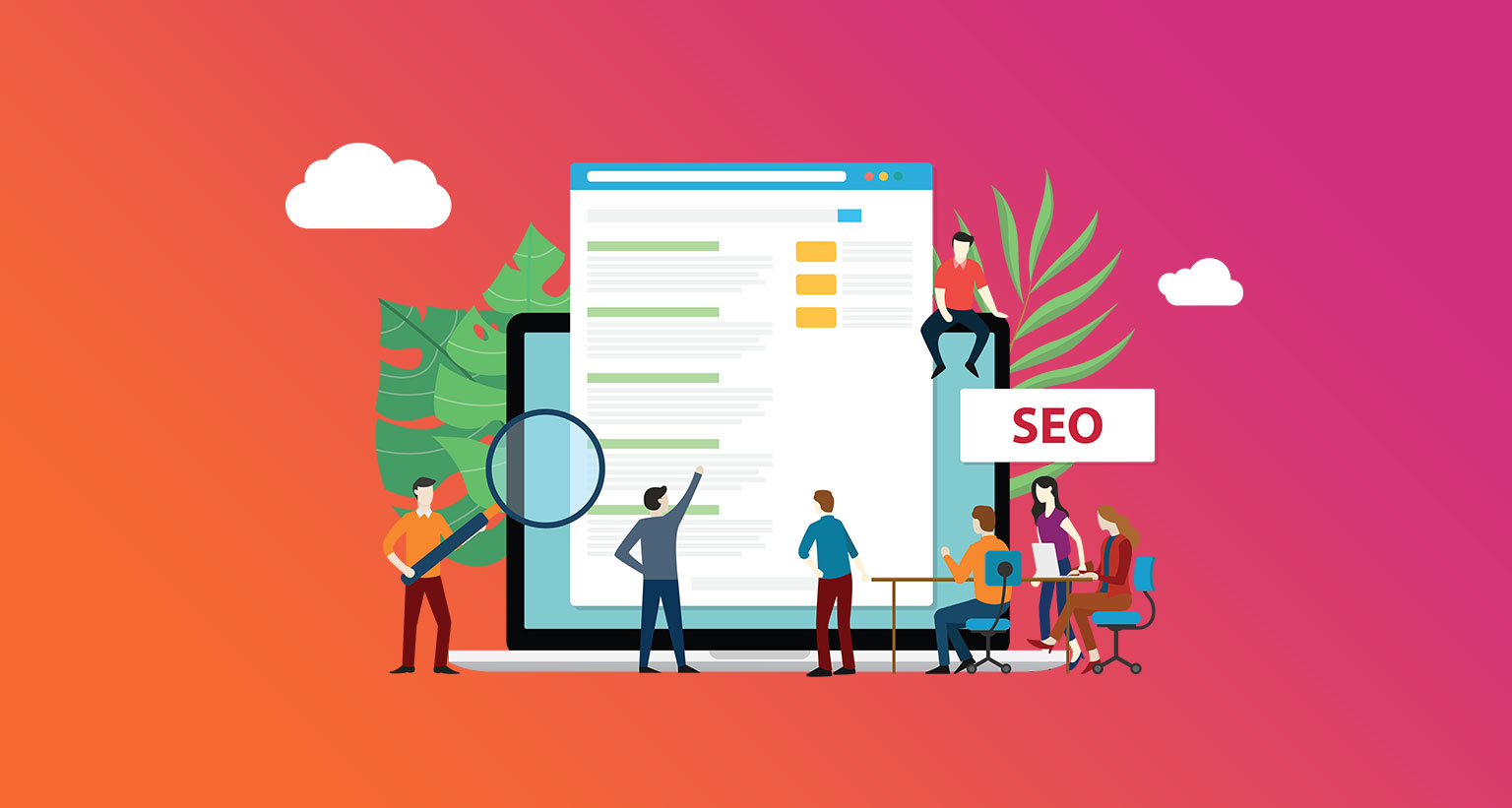 Not many people know how to increase the website ranking through the SEO different strategies, and how Search engine optimization increase traffic and target more potential customers.
What is search engine optimization – SEO?
Search Engine Optimization or SEO is the simple activity of ensuring a website can be found in search engines for words and phrases relevant to what the site is providing. The goal of search engine optimization is to increase the traffic to your website. There are two well-known methods of SEO which are organic and non-organic.
Why is SEO the best solution to increase your sales?
SEO is free compared to other paid marketing and advertising methods.
It has a longer lifetime. An SEO-optimized piece of content on your website can drive traffic to your website for many years ahead.
SEO drives organic traffic from real users that are really interested in your website, service, or product. Other methods of paid marketing may use suspected sources of traffic that may harm your SEO.
It is a chance to show you as a trustworthy expert in your field whenever a user searches and finds your website telling a useful tip.
How can SEO increase web traffic?
A simple process that steers up incredible results:
Higher rank = more traffic = more sales and conversions.
To rank higher, SEO uses a full strategy to achieve your goals. This strategy includes On-site SEO, Off-site SEO, and Technical SEO.
Enhancing all of these elements in your website helps increase web traffic.
The first step in SEO increases your website traffic is Keywords.
By doing keyword research, you will find the keywords that your clients use to find a service or a product like yours. Implementing these keywords in the content on your website, the titles, and subtitles of your web pages, the meta description, and so on.
Remember that any fooling with search engines like stuffing irrelevant keywords into your content to increase web traffic, will reflect negatively on your website and Google may repel your website from search results.
So if you will not be able to tune these things, it is highly advised to have the hand of an SEO company do this work for you.
How much can SEO increase traffic?
How much can SEO increase traffic and how long it takes depends on where you want your website to be or simply, your goals! Such goals are determined by your current situation. That's why it differs from one website to another.
How does SEO work?
When you come to ask for an SEO service for your website, our SEO team meet with you to understand your needs. They now know very well about your business, industry, and your services or products. Also, what are your pain points, challenges to overcome, and goals you want to achieve?
Here starts the work!
Our SEO specialists run a thorough analysis of your website to stand on its current situation, get to know who are your competitors, what searches you appear in, and what keywords your users may use to reach your website.
After that, a specially curated SEO strategy is created for you. This strategy with the action plan is made to achieve your goals.
In this strategy, you will be involved in every step and have an eye over every progress to watch your website as it comes closer to your target.
Search Engine Optimization provided in Oman by Mercury
Mercury Oman provides SEO services in Oman; our goal is to improve your website ranking in google search engine results and help you to reach targeted audiences by increasing your traffic by targeting your most important keyword.
We optimize and enhance your web pages to follow google guidelines and build internal and external backlinks which help your website to get a higher rank and guarantee that your site is user-friendly.
---