Experience award-winning Web Development
When the limitations of the packaged CMS or E-commerce solution are standing in the way of the customers agenda we are offering our custom website development option. We have extensive experience developing sites and apps of all types, complexities and budgets.
our team builds the best websites on the web. Our years of web design experience have led to a results driven process that ensures successful outcomes. We start with analysis, research and planning followed by architecture, wireframing and content creation. Once completed we move on to award winning web design and SEO driven content including copywriting, photography and video. With the planning behind us, the design and content assets in place the website development stage begins. Our development process takes place on the best website platforms and use the best web development languages. We add tools and applications that produce results. The end result, award winning website design, strong SEO and a website ready to take on any inbound or digital marketing strategy you can throw at it.
Here is a list of Website design and development services we've designed for you.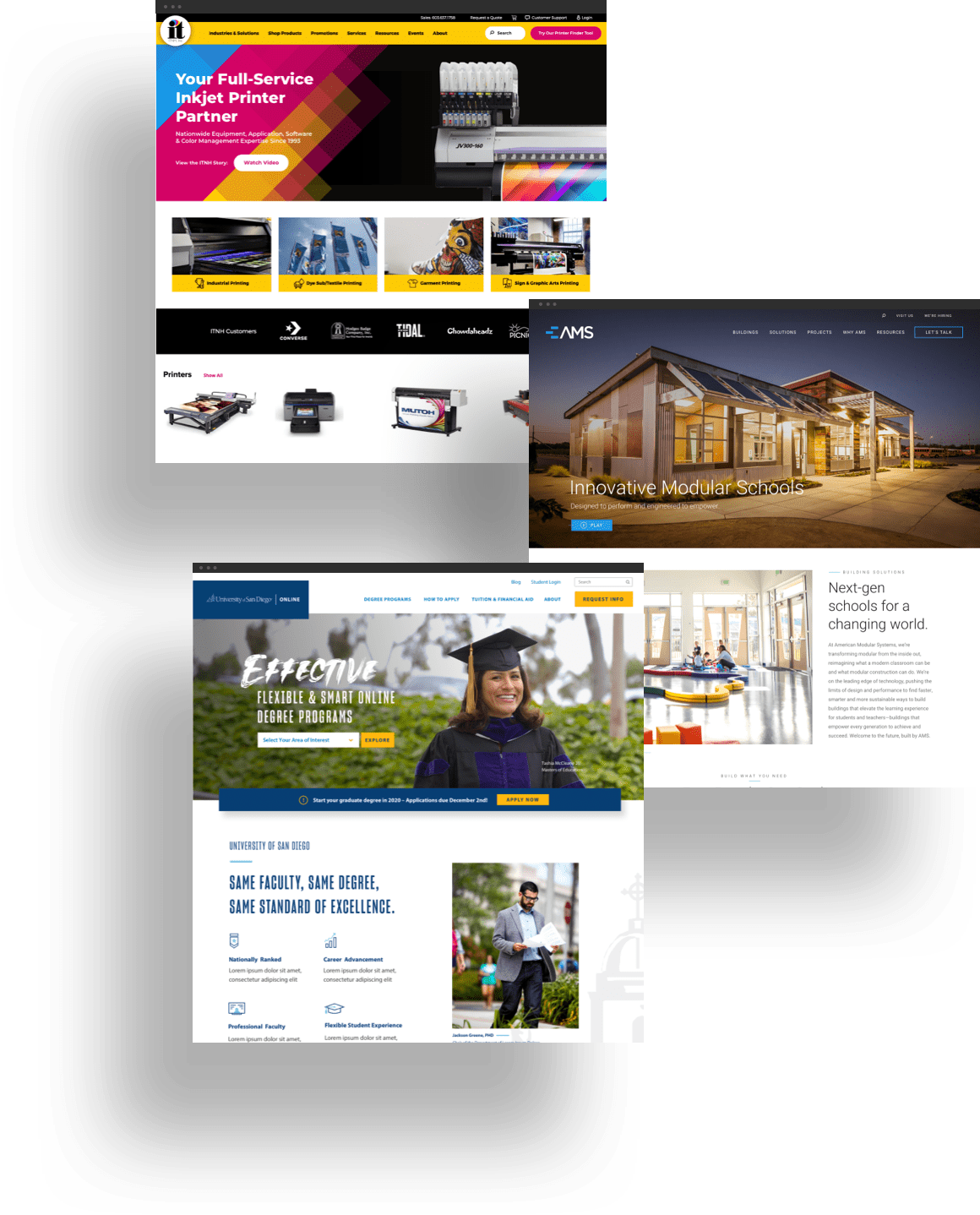 Why is it important that your site has good web design?
To effectively engage your audience, your website should reflect a strong digital visual identity. Creating a captivating user journey and a positive first impression can help you nurture leads and increase conversions. Streamlining the browsing experience for your users can ultimately increase the likelihood of making a sale. In short, a seamless user experience is key to boosting your website's effectiveness.
Get your free 30 minute strategy session with an experienced digital marketer
There is no cost or no conditions to this, it is literally a FREE' strategy session, this can be through video call or right here in our office.