Clubhouse finally has an Android app that you can download from the Play Store.
The voice-based social network launched its beta Android app on the Play Store for users in the U.S. on Sunday, and said it will gradually make the new app available in other English-speaking countries and then the rest of the world.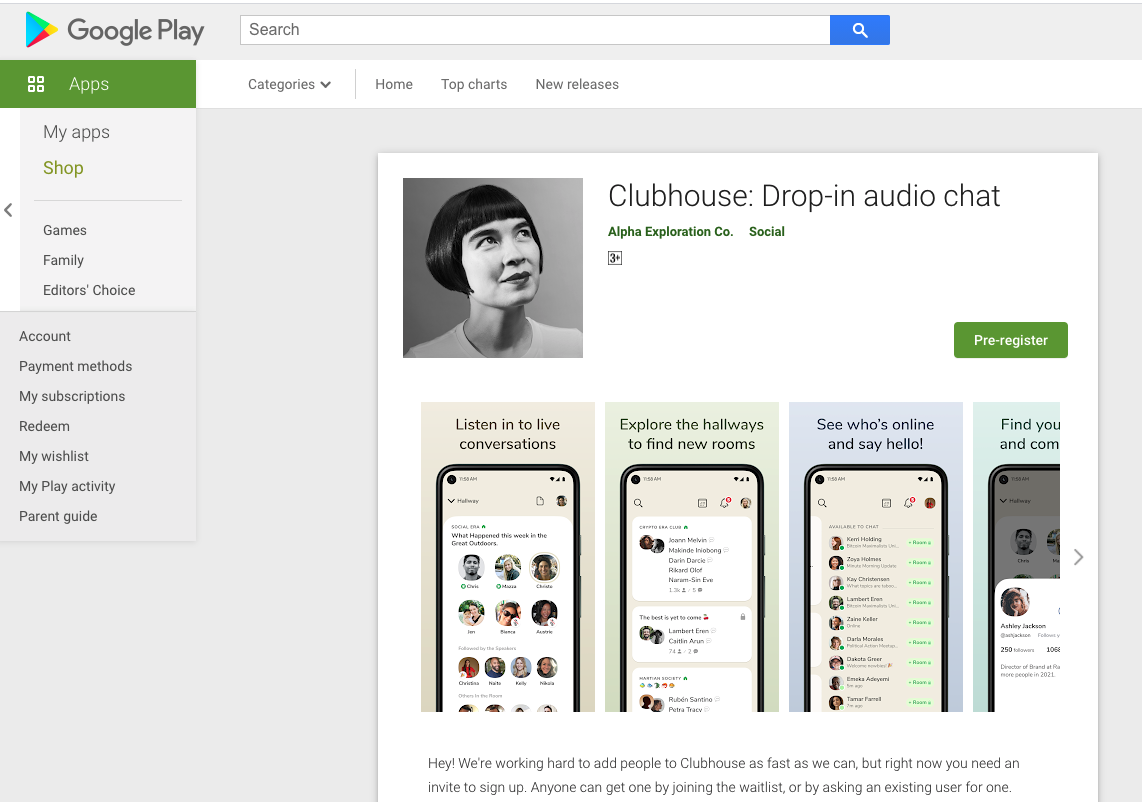 The social network, valued at about $4 billion in its most recent fundraising, launched as an iPhone-only app last year. The app quickly gained popularity last year, attracting several high-profile celebrities, politicians, investors, and entrepreneurs.
Clubhouse began developing the Android app early this year and started to test the beta version externally this month. In a town hall earlier Sunday, the startup said availability on Android has been the most requested product feature.
"Our plan over the next few weeks is to collect feedback from the community, fix any issues we see, and work to add a few final features like payments and club creation before rolling it out more broadly," the team wrote.
The Android app, which the company says has been the top request from its community by far, will roll out to other English-speaking markets and the rest of the world in the days and weeks ahead, the company said. Users outside the US will be able to pre-register for access via the Clubhouse page in the Google Play store, to be notified when the Android app is available in their area.
However, Clubhouse says the platform will remain invite-only for now, meaning it's still not open to just anyone, "as part of the effort to keep the growth measured," the company said in a statement. Over the summer, the company plans to begin migrating what it says are millions of iOS users who have been waitlisted while the company built the app's infrastructure.
---