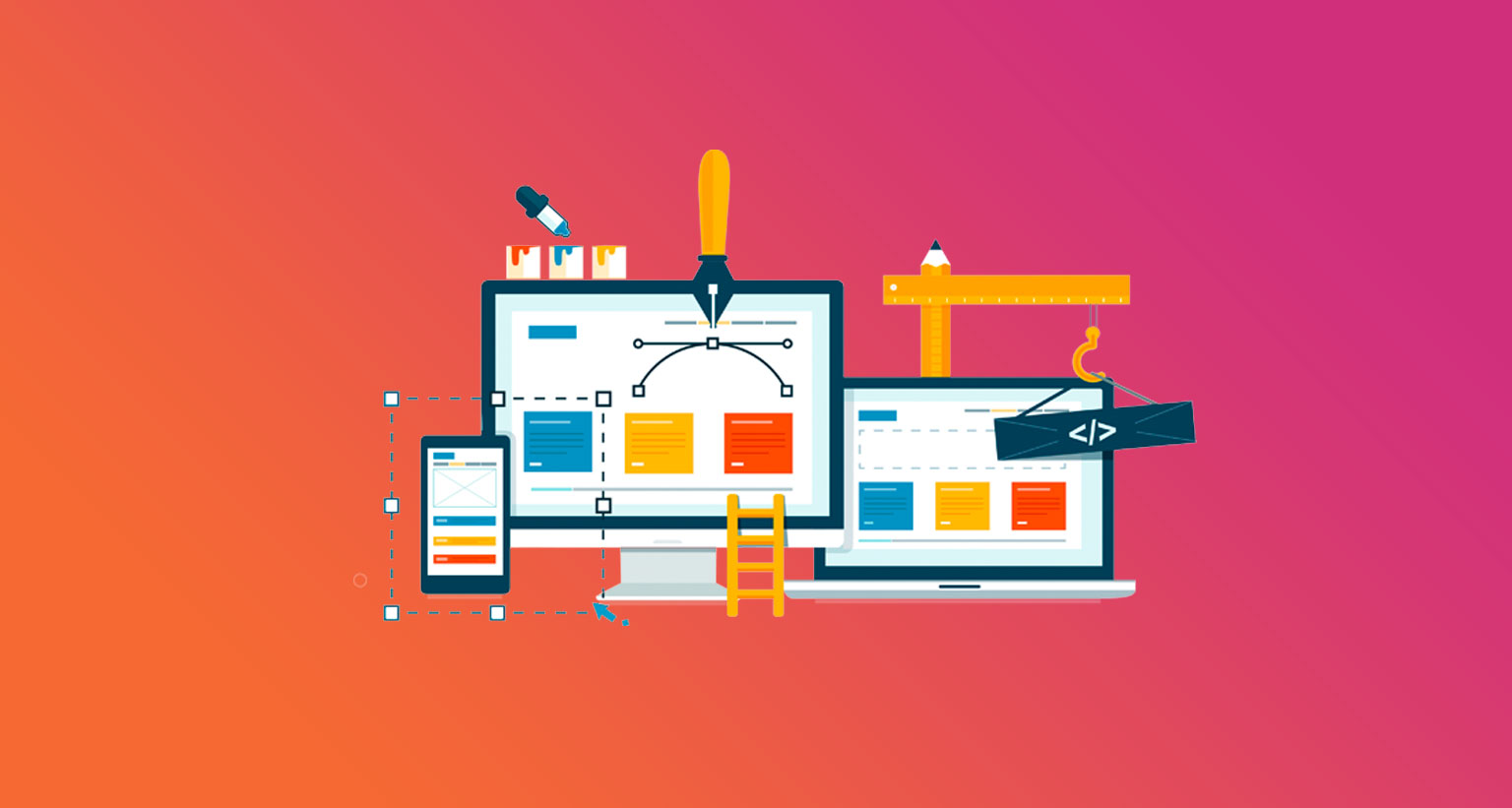 Your website is one of the most important tools you have to grow your business. It serves as the anchor for all your marketing efforts. When it's designed well, your website can effectively convey your brand and messaging, expand your visibility to new potential customers, and help your audience better understand the ways they'll benefit from your products or services.
It's important to redesign your website periodically to ensure it utilizes the most up-to-date technology, adheres to current SEO best practices, and meets the evolving needs of your business. If you've had the same website for several years, it may be time to think about upgrading to a new design that reflects the current state of your business and sets you up for where you're striving to be over the next few years.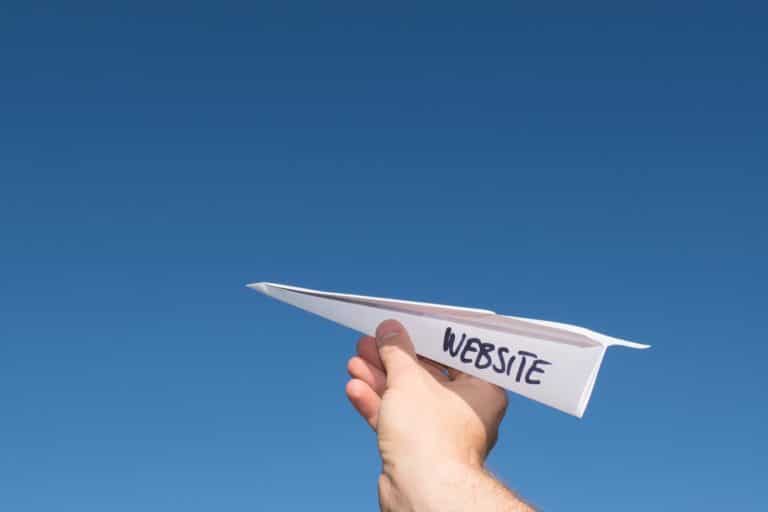 Why Should you Consider a Website Redesign?
Redesigning your website represents a significant investment in the future success of your business. You'll experience a variety of benefits from a well-executed website redesign:
More effectively address your upcoming growth goals – Your business most likely isn't in the same place it was several years ago. You may have new products or services that you offer. You may also experience a greater volume of web traffic. A new website can more effectively showcase your business at this point in time and set you up to accommodate the next phase in your growth plan.
Improve conversion rates – A well designed website can drive more traffic to your site and improve the conversion rates for your desired audience actions.
Boost your brand image – Your website should always convey your brand. If your current design isn't doing this effectively, a redesign gives you an opportunity to refine your brand messaging so that it reflects your company's values.
Build customer trust – A well-constructed website that provides informative content and looks professional will resonate as trustworthy to your audience. This will increase the likelihood that they'll take the next steps to becoming a customer.
Greater control over content – A redesign gives you an opportunity to adopt a more advanced content management system such as WordPress. This will make it much easier for you to update content on the site moving forward, giving you greater control over your ongoing marketing efforts.
Adhere to industry best practices – Website technology is constantly evolving. A redesign will ensure your website uses the most up-to-date code standards, works well with all devices and browsers, and reflects many other modern industry best practices.
When Should I Consider a Website Redesign?
If you're experiencing any of the following issues, it's most likely a sign that your website is due for a redesign:
Design looks outdated and/or doesn't reflect your brand
You experience a high bounce rate (visitors leave the website quickly and don't view multiple pages)
You're not generating your target number of conversions and sales
Visitors struggle to find the information they're looking for
Your most important keywords aren't ranking well on the search engines
The content on your website is thin, fails to effectively convey your message, or provide value to visitors
The websites of your competitors consistently outperform your site
You regularly receive complaints about poor user experience on your current website
All of these issues can negatively impact the success of your business. More importantly, they're all easily corrected as part of a website redesign.
10 Factors that Will Set Your Redesign Up for Success
There are many factors to consider as you start the process of a website redesign. If you're working with a digital marketing agency, they will be able to guide you through the process and ensure all of these factors are accounted for in your custom web design plan. If you're redesigning your website on your own, addressing the following items during the planning phase will set you up for success and help you achieve your desired business goals after the new website is launched.
Define Your Marketing Goals
The first step in the process is to define the marketing goals you want to accomplish as part of your website redesign. These goals should drive the entire redesign strategy moving forward and provide you with metrics to evaluate the success of your new website once it launches.
Your marketing goals should reflect the nature of your business. For example, if your business sells a variety of products, you may need an ecommerce website. The goals and metrics for an ecommerce site are significantly different than the goals you'd establish for a website promoting professional services. Once you establish your goals, identify several conversion actions you'd like visitors to your website to make. This can include:
Purchasing a product
Filling out a contact form
Signing up for an email newsletter
Downloading a piece of gated content
Once you've established goals and identified your desired conversion actions, you can choose the appropriate metrics necessary to track the performance of your website. Your metrics should not only track the success of your conversion actions, but also evaluate the overall performance of your website.
For example, tracking bounce rate (the percentage of people who view one page and immediately leave the website) can let you know whether your site is providing the relevant information your audience needs. Tracking average time on site and average pages per session will let you evaluate the level of engagement your visitors have with your website.
It's a good idea to start tracking these metrics on your old website while you're going through the redesign process. This will let you establish your current level of performance, allowing you to compare these results to the performance achieved by your new website once it launches.
Perform a Website Audit
Before you can create a redesign plan, you need to understand what works about your current website and what aspects need to be changed. It's important to make sure your audit is data-driven and not based on your gut intuitions.
When we build a new website for our clients, we always conduct a thorough website audit before providing recommendations for the redesign. If you're doing this on your own, make sure to use Google Analytics to generate the data you need.
Some items to evaluate as part of your website audit include:
What pages are most frequently visited
What pages aren't receiving any traffic
How well are your primary keywords ranking in the search engines
Which CTAs on your website are being clicked
Which CTAs aren't generating their desired results
How effective is your navigation structure at directing visitors to the pages they're looking for
This information will help you make smart decisions regarding the design of your new website.
Identify Your Target Audience
A successful website will address the needs of your audience. In order to cater to their needs, you must first identify your target audience. While it may be tempting to try and capture as broad an audience as possible, this strategy will typically leave you spread too thin and unable to provide the useful information necessary to satisfy the people who are most likely to become customers. Instead, it's best to define your target audience as narrowly as possible and build a website that speaks to their specific needs and pain points.
Once you've identified your target audience, you'll need to create a series of buyer personas so that you'll understand their behavior and preferences. This will ensure your new website is constructed in a way that provides what they're looking for. Your buyer personas should include the following information:
Age
Gender
Education level
Income level
Pain points they're experiencing
General solutions that will address these pain points
Specific products or services you provide that will address their pain points
Specific emotions that resonate with them
What types of content they consume
Which online channels they engage with
Conduct a Competitor Analysis
Conducting a competitor analysis will help you see how other companies in your industry are handling their digital marketing efforts. This provides an important framework that can be used to refine your website redesign strategy.
Identify areas where your competitors are doing better than you. For example, you may find some competitors that consistently rank higher than you for important keywords. You can look at the content they provide and the SEO strategies they're using to better understand what you need to do to improve in these areas when you redesign your website. Look at the branding and messaging on competitor websites as well. Are they doing a better job of clearly conveying their message to their audience? If so, what can you learn from their success?
It's just as important to evaluate areas where your competitors are missing the mark with their website. This can help you avoid the same pitfalls with your new site. It may also generate ideas for ways you can improve on their shortcomings to make sure your website does a better job addressing the needs of your target audience.
Choose a CMS Platform
Most modern websites use a CMS (content management system). Common CMS platforms such as WordPress provide robust functionality that give you control over every aspect of the design process while making it easy to update the website once it goes live. However, there are many other platforms to choose from. It's important to evaluate your options and choose a CMS platform that provides the capabilities you need and help you achieve the goals you established during the first stage of this process.
Make sure your CMS allows for responsive design. This functionality automatically reconfigures the elements of a web page to fit the specific screen size and device being used by the person visiting your website. Responsive design creates a much better user experience, and it's one of the factors Google values highly when determining how well your website will rank for relevant searches.
Your CMS platform should also make use of the most up-to-date code. This will ensure items such as load time run smoothly, and it will provide for the best possible user experience.
Evaluate Important Design Elements
Ideally, you'll have your new website for several years. Therefore, it's crucial that the design provides a great user experience and meets the needs of your business. One of the major drawbacks of using a DIY website builder for your redesign is you won't have much control over the important design elements. DIY websites use templated platforms that severely restrict your ability to manipulate the design. As a result, you're likely to end up with a website that looks generic and doesn't meet the needs of your business or your audience.
When you work with a custom web design company, you'll maintain control over these important design elements. This allows you to create a website that more effectively connects with your target audience and provides a great user experience.
Some important design elements to consider include:
Color scheme – The colors you choose should align with your branding.
Navigation structure – Your navigation structure should make it easy for your audience to find what they're looking for on your website. The structure you choose should be determined by the goals of your website and the nature of your business. An ecommerce website, a government agency website and a website promoting professional services will all need very different navigation structures.
Visual elements – Images are an important part of your web design. They should connect with your audience. You'll need to think through the balance between stock photos and images showing your team or clients. How many images do you need on each page? What role should videos play on your website?
CTAs – Effective CTAs are a crucial component of your website. What will these CTAs look like? If they are clickable buttons, you'll need to think about the color, size and message of these buttons. Are you using forms on your website? If so, you'll need to think about how they look and the most effective placement for these forms on your web pages. If you use CTA boxes, you'll need to identify the most effective colors, frequency and placement for these boxes on each page. Most websites will contain a mix of these CTA elements, and you'll need to think about the right balance to achieve your desired conversion goals.
Layout – The layout of your web pages will largely be dictated by the specifics of your business and the type of content you create. In general, we recommend a clean layout that drives the reader's attention to the items that drive conversions. If your layout is cluttered, your audience may have trouble identifying the information they need or the actions you want them to take.
Update Your Content
An effective content marketing strategy is crucial for the success of your new website. There are several reasons why it's important to prioritize content creation as part of your website redesign:
Relevant, comprehensive content that addresses the needs of your audience will help improve your SEO results
Your content provides an important opportunity to convey your brand messaging and explain to your audience what makes you unique
Well written, informative content will build trust with your audience and establish you as an authoritative source in your industry
You'll need to perform a content audit to understand what you're currently doing well and where you need to improve in your content marketing efforts. This involves evaluating every piece of content on your existing website. The audit will help you identify:
Web pages that are performing well and don't need to be altered
Web pages that aren't achieving their goals and would benefit from a rewrite
Specific subjects that haven't been addressed which should become an area of focus for new content
Specific content types that resonate best with your target audience
Which subjects drive the most traffic to your website
This information will help you determine what content needs to be created and added to the website as part of your redesign. It will also help you develop a long-range plan for future content that will be added to the website once it goes live. Ongoing content updates are crucial to your SEO success and to your ability to remain relevant with your audience. Therefore, your redesign plan should include an overarching content marketing strategy that continues well beyond the launch of your new site.
Optimize Your Website Using SEO Best Practices
A beautiful new website does you no good if your audience can't find it. Therefore, your redesign plan needs to incorporate a comprehensive SEO strategy that will help you show up on search engine rankings.
There are many elements that must be addressed as part of your SEO strategy. Some of the most important include:
Optimizing every page to include keyword rich page titles, meta descriptions, title tags, and image alt tags
Effective linking that makes it easy for visitors to navigate to other relevant pages that provide additional information they may find valuable
Navigation structure that is easy to follow and provides a good user experience
Readable content that contains relevant subheaders, bullet lists, and other items that make it easy for your audience to find the information they need
Comprehensive backlinks from external websites that boost the authority of your website
Quick loading times and other back-end functionality that provides for the best possible user experience
The algorithms used by Google are highly complex and continuously evolving. Therefore, it can be challenging to properly optimize your website on your own. In order to achieve your desired results, you'll need the help of an SEO specialist who is up-to-date on the latest best practices. One of the benefits of working with a digital marketing agency on your website redesign is that you'll have access to a team of seasoned SEO experts.
 Keep Mobile Website Design in Mind
These days, users are using their phones more than any other device. So why then won't you create the best experience for them on mobile? Ensure that you keep responsive web design in mind so that it displays well on all screens.
Set Up Google Analytics
Once your new website launches, you'll want to monitor its performance on a regular basis so that you can make any adjustments necessary to achieve the goals you established in the first stage of this process. Google Analytics is an effective tool to track the success of your efforts and identify areas for improvement.
If you're working with an agency that provides ongoing SEO services, this will be included in that package. If you're building your website on your own, you'll need to set up Google Analytics and continue to monitor the data generated each month.
---